About Us
In my architectural practice since 2014, I have gone through several ups and downs, small ones and big ones… growing with every challenge …adapting to prevailing conditions to tide me through the worst crisis. This journey has taught me through wonderful experience to introspect about the intricate idiom with ease.
DEXL was founded in the year 2014 as a Professional Architectural Firm and Engineering Consultancy with the aim of providing world class Engineering and Project Management Services. Comprised of a team of highly skilled, qualified and committed engineers, interior designers, landscaping professionals and interior architects with years of experience in a range of architectural projects, we are committed to creating ultra modern living spaces without compromising on space or comfort.
Our philosophy is simple: a three-pronged approach to design based on timeliness, quality and affordability - a principled approach that has helped us build an enviable reputation in our field .
We are the best company in Ranchi. We provide latest Designs to build your home.
We provide latest architectural designs to your house. We always discover new ideas to give your house a better look. We help you to make your home "A Dream House".
We Provide:
Architecture
Interior Designs
Master Planning
---
Our Goal
A journey of more than a decade has given me an insight into social and professional dynamics. Working on projects with man, material and nature, I have learnt that there is an inbuilt harmony within these three elements.
It has been my constant effort to make optimum use of these components and archive growth, excellence and perfection while contributing to the society, conserving nature and respecting tradition.
Success to me does not only mean volume of work, but also the quality and imprint it leaves behind. For us the achievement is in appreciation and recognition we gain for our projects. We constantly strive to change with time and incorporate new ideas for enriching our service for you.
---
A Team of Passionate Leaders, Thinkers, Problem Solvers & Creators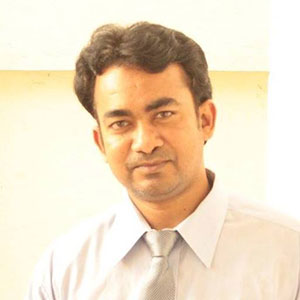 AAMIR HASSAN
PRINCIPAL ARCHITECT
Aamir has been active within architecture for 3 years and his work & designs cover a very broad range of project types within India. Having received his Bachelors of Architecture from the SPA, School of Planning and Architecture Vijayawada, AP with interest in Architecture and Interiors, has been able to build upon the aim of looking beyond the ordinary and producing results that not only meet the clients brief but exceeds their expectations.