Featured Projects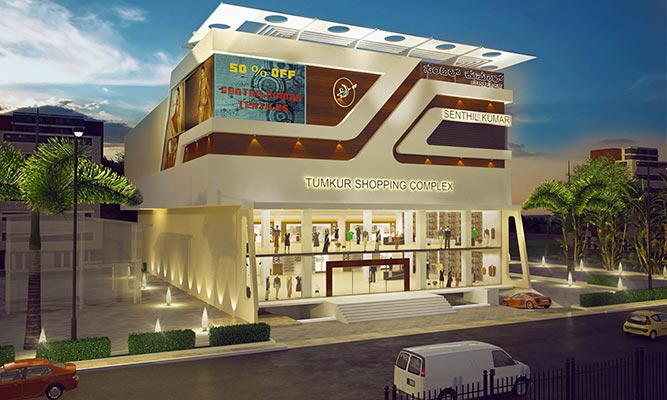 TUMKUR SHOPPING COMPLEX
The team of architect and business professionals takes a calculated, multidisciplinary approach to modern green design and sustainability. The consistent result is a beautiful, high-performance shopping complex's rendered images that holistically match the owner's profession, esthetic desires, and environmental ideologies.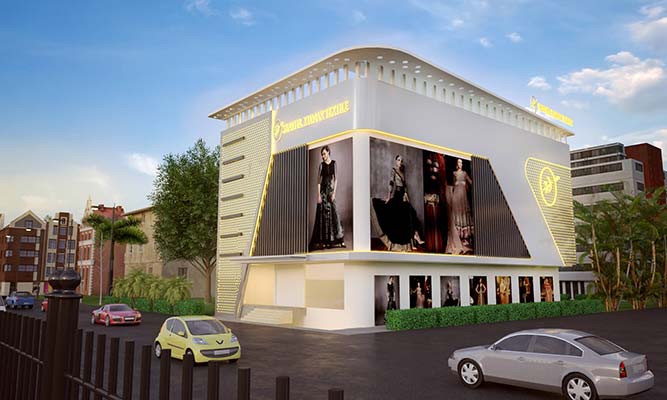 SENTHIL KR. TEXTILE MAYSORE
Senthil Kumar Textile is a famous textile shopping mall in the city Mysore. The design simplifies into a more minimalist expression with an overriding theme of merging contemporary Omani architecture while fully meeting its functional needs, to create a landmark building. Senthil Kumar Textile is uniquely designed commercial space with an enchanting architecture.